We're here for you …
If you were placed in Australian orphanages, children's homes, similar institutions, or foster homes, before 1990
If you were placed in NSW foster homes or other out-of-home State care after 1990 and are 26 or over
If you are affected by past forced adoptions
If you are thinking of or currently applying to the National Redress Scheme
The impacts of those experiences can remain with you throughout life, but we work with you to develop skills and strategies to help ease the burden of those impacts.
Wattle Place offers:
•

Free counselling

•

Record searching and family tracing

•

Social connection

•

Practical support
Free counselling
Record searching and family tracing
Social connection
Practical support
How can we
help you?
Assistance is available to you in person, over the phone, online, or working together with other services. We assist eligible people living anywhere in New South Wales and may also be able to assist people living elsewhere in Australia.

Our services are provided free of charge and do not require a referral.

Wattle Place offers four specialist services, each offering tailored support to people impacted by the experiences listed above.

If you want more information about how we help, or are not sure if you are eligible, please click on the options below or give us a call.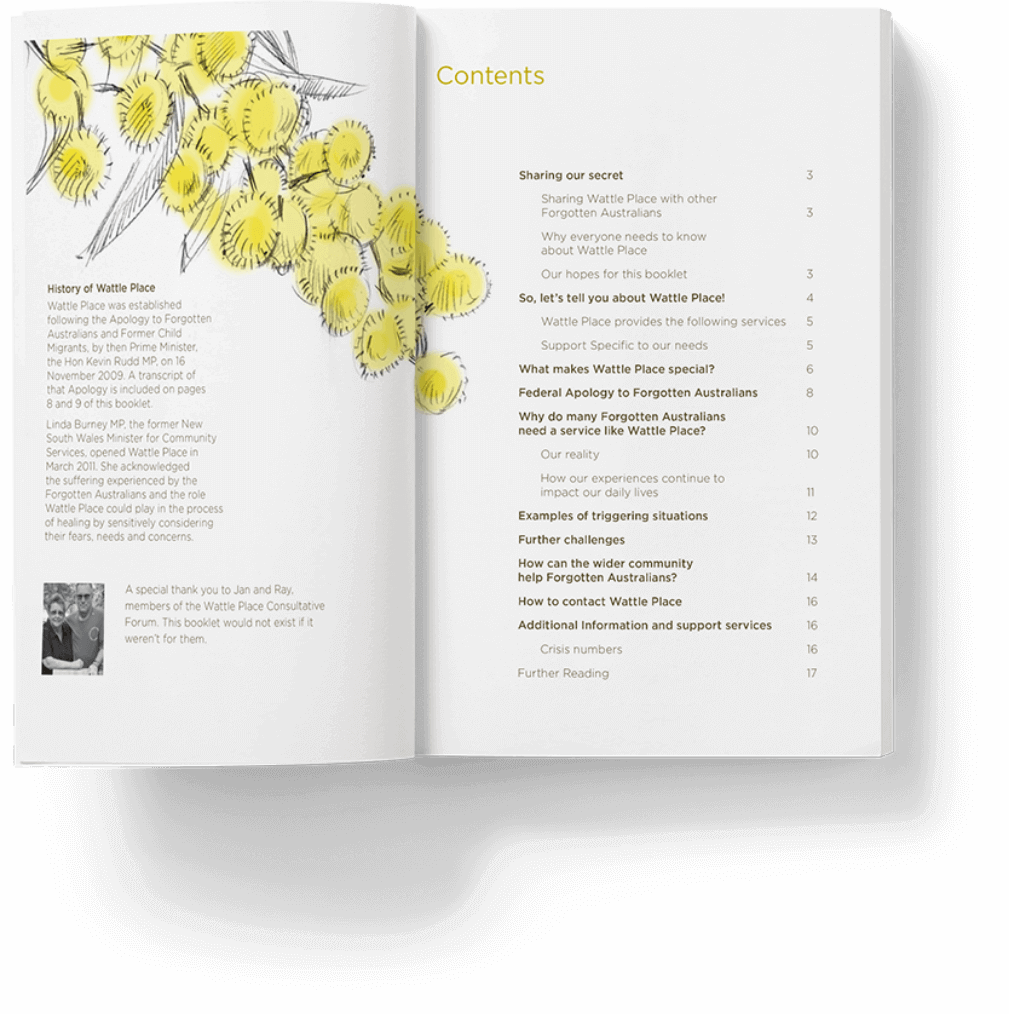 Read
the Wattle Place booklet
If you'd like to know more, we've produced a booklet you may like. It's called 'Wattle Place: The Secret Everyone should know about' and we hope you'll find it useful.
Read online